Frequently asked Bwhippd questions
Can I visit my puppy before 8 weeks?
---
yes you may between ages 6-7 weeks only. Puppies recieve their vaccine at the age of 6 weeks, puppy visits are not allowed any earlier to decrease the possibility of infection spread through-out breeding program. If you would like to schedule a visit please contact us directly in order to book an appointment. Puppy visits last for 30 minutes, please make sure you are on time, tardiness will eat into your appointment window. You will be allowed to meet your puppy alone along with the parents.
---
Can I request a photo of my puppy?
---
One of the unique features here at Bwhippd is that we offer 24/7 live streaming of your puppy. We do not offer special requests for puppy photos, however many of our customers screenshot their puppies for archiving. Every so often we have photo shoots we will post via social media. The dates of those events are not public records, but please do keep an eye out for updated content.
---
How does the puppy selection (waitlist) process work?
---
We have a waiting list for each female that is due to give birth. If you are already on the waiting list, please take note of your position. For example: If you are number two on the list, you will be second to receive a puppy video to begin the selection process. If the mother has given birth to 7 puppies, there will be a total of 7 videos, each separated by color and sex, to optimize the selection process. If you are number one on the list, you will receive all 7 videos to select from. If you are number 2, you receive 6 videos. Number 3, 5 videos and so on. If there are any remaining puppies that are available to be selected, we will allow the Bwhippd family and those who have reached out an opportunity to select first. After, puppies will be advertised to the public. It is rare our puppies make it out to the public, we often fill our deposit list 6-12 months prior to birth.
---
When is it appropriate to contact my breeder?
---
For new customers it is required we have a phone conversation with you before joining the Bwhippd family. For those who have already placed a deposit or are waiting for their puppy go home date, we ask you respect working hours. We take pride in our breeding program and spend countless hours here at our facility. We as breeders still do appreciate our down time, family time, etc. If there is an emergency, we ask you call or text. If your inquiry is around a puppy, not on camera or a general question, we ask you post in our Facebook group and allow the Bwhippd family to chime in. If it is a personal matter, that can wait, please email or text, and we can get to you during working hours.
---
How do I know If I can trust my breeder?
---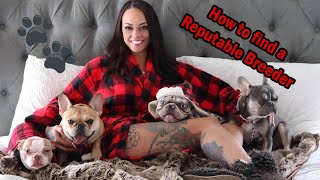 One way is to make sure the breeder you choose has the same morals that you want to follow. Not every customer is for every breeder and every breeder for every customer. Please take your time and do your research, go through their website and protocol. How is the customer service? Has the breeder spoken with you on the phone? You should never work with a breeder that you can't speak to. Do they provide written records and receipts that can be tracked? Here at Bwhippd we have that and much more covered. To show you how overjoyed we make our customers please follow the link: https://www.bwhippd.com/testimonials
---
Does Bwhippd offer a health guarantee?
---
Please click HERE and review number 2 from our contract
---
How does International/Domestic travel work?
---
All this information will be covered HERE
---
How many times have your females given birth?
---
We take pride in our operation here at Bwhippd. We take care of ALL our loved ones, especially our moms. Because of this we treat our dogs like family because they are. We find asking a stranger on the street how many times they have given birth equal to the inquiry on previous litters from our mothers. We work from positive energy and exclude any and all bias from our program. The energy we create is the same we fill each puppy with. Professional vets all check our dogs to make sure they are in tip-top shape for breeding. When the time comes that one may need to retire; we trust the guidance of our professional veterinarian
---
What form of payments do you accept?
---
We only use one form of payment. Paypal is a secure company that protects the buyer as well as the business. For extra safety and an added layer of protection, we have partnered with PayPal for payment process. All major credit and debit cards will be accepted for ease of use. Invoices will be sent on request only.
---
What is the temperament of the Whippet?
---
---
I'm scared to ship my dog via cargo, is it safe for them?
---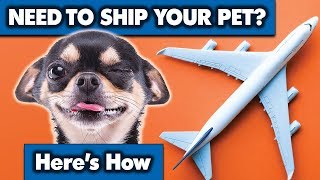 ---
Why the price difference between Solids and Brindle?
---
First, let us break down what it means to be solid or brindle. Brindling is a pattern in the coat that simulates a tiger stripes in all different shades of color. Solid is precisely the opposite, no brindle. A solid can be one full coat color, circles of different colors, even water marking. What you will not discover in a solid coat is bridling. Solid coats, especially when white may develop ticking as they age, this is perfectly normal. Solid coats are more often found in Europe and you will find more brindle coats in the U.S. The price difference is the rarity and sought out version of the solid coat.
---
What is the price of my puppy?
---
Let us give you a breakdown of our puppy prices. $2000 for the puppy additional $350 for shipping in the U. S brings you to a total of $2350 We will require $250 in deposit before you can claim the puppy bringing your balance down to $2150 At a puppy age of 5 weeks you will need to produce another 250 payments which will reduce your balance down to 1900. The remaining balance can be paid ahead of time but MUST be paid in full 7 days prior to puppy retrieval. This allows us proper clearance times before delivery to ensure funds have cleared. If you are getting a brindle coat, the cost from 2000 to 1700 and follow the above steps. If you are local and or require no shipping, reduce your amount by $350 shipping cost.
---
Can I see a preview of your contract
---
please click HERE to view
---
When should I spay/nueter my dog?
---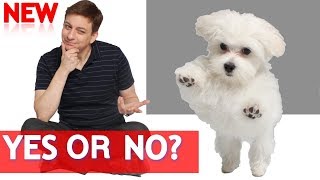 ---
Do you offer adoption for older Whippets?
---
We do not offer adoption for older whippets. You will find some breeders that will retire their older females and stud out of their breeding program and allow a pet home to adopt them. We highly frown upon this here at Bwhippd. Each of our dogs is a part of our family. To give you a picture, imagine your family. Aunts, uncles, cousins, etc. If your aunt was to reach an age that she no longer could produce would you barter her off to another family? We would certainly hope not. Again, they are FAMILY! We will love them when they are born, and we will love them when they pass to the next world. Our Whipps have a claim to stay with the family, they have grown to love and know, we all are a pack! If you are looking for an older dog, then Bwhippd is not the breeder for you.
---
Is my deposit refundable?
---
The deposit is NON REFUNDABLE: Please note that after 250.00 dollars non-refundable deposit has been made an additional 250.00 must be paid at 5 weeks of puppy age. The remaining balance will be due 7 days prior to shipping to allow funds to clear. Deposit plus 250.00 is transferable to another puppy if needed. However, if customer backs out of the puppy completely those funds remain. Please take your time and choose wisely. This is family, not just an animal!
---
---