Frequently asked Bwhippd questions
Can I visit my puppy before 8 weeks?
---
yes you may between ages 6-7 weeks only. Puppies recieve their vaccine at the age of 6 weeks, puppy visits are not allowed any earlier to decrease the possibility of infection spread through-out breeding program. If you would like to schedule a visit please contact us directly in order to book an appointment. Puppy visits last for 30 minutes, please make sure you are on time, tardiness will eat into your appointment window. You will be allowed to meet your puppy alone along with the parents.
---
Can I request a photo of my puppy?
---
One of the unique features here at Bwhippd is that we offer 24/7 live streaming of your puppy. We do not offer special requests for puppy photos, however many of our customers screenshot their puppies for archiving. Every so often we have photo shoots we will post via social media. The dates of those events are not public records, but please do keep an eye out for updated content.
---
How does the puppy selection (waitlist) process work?
---
We have a waiting list for each female that is due to give birth. If you are already on the waiting list, please take note of your position. For example: If you are number two on the list, you will be second to receive a puppy video to begin the selection process. If the mother has given birth to 7 puppies, there will be a total of 7 videos, each separated by color and sex, to optimize the selection process. If you are number one on the list, you will receive all 7 videos to select from. If you are number 2, you receive 6 videos. Number 3, 5 videos and so on. If there are any remaining puppies that are available to be selected, we will allow the Bwhippd family and those who have reached out an opportunity to select first. After, puppies will be advertised to the public. It is rare our puppies make it out to the public, we often fill our deposit list 6-12 months prior to birth.
---
When is it appropriate to contact my breeder?
---
For new customers it is required we have a phone conversation with you before joining the Bwhippd family. For those who have already placed a deposit or are waiting for their puppy go home date, we ask you respect working hours. We take pride in our breeding program and spend countless hours here at our facility. We as breeders still do appreciate our down time, family time, etc. If there is an emergency, we ask you call or text. If your inquiry is around a puppy, not on camera or a general question, we ask you post in our Facebook group and allow the Bwhippd family to chime in. If it is a personal matter, that can wait, please email or text, and we can get to you during working hours.
---
How do I know If I can trust my breeder?
---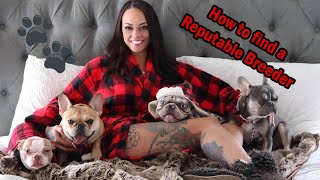 One way is to make sure the breeder you choose has the same morals that you want to follow. Not every customer is for every breeder and every breeder for every customer. Please take your time and do your research, go through their website and protocol. How is the customer service? Has the breeder spoken with you on the phone? You should never work with a breeder that you can't speak to. Do they provide written records and receipts that can be tracked? Here at Bwhippd we have that and much more covered. To show you how overjoyed we make our customers please follow the link: https://www.bwhippd.com/testimonials
---
Does Bwhippd offer a health guarantee?
---
Please click HERE and review number 2 from our contract
---
How does International/Domestic travel work?
---
All this information will be covered HERE
---
How many times have your females given birth?
---
We take pride in our operation here at Bwhippd. We take care of ALL our loved ones, especially our moms. Because of this we treat our dogs like family because they are. We find asking a stranger on the street how many times they have given birth equal to the inquiry on previous litters from our mothers. We work from positive energy and exclude any and all bias from our program. The energy we create is the same we fill each puppy with. Professional vets all check our dogs to make sure they are in tip-top shape for breeding. When the time comes that one may need to retire; we trust the guidance of our professional veterinarian
---
What form of payments do you accept?
---
We only use one form of payment. Paypal is a secure company that protects the buyer as well as the business. For extra safety and an added layer of protection, we have partnered with PayPal for payment process. All major credit and debit cards will be accepted for ease of use. Invoices will be sent on request only.
---
What is the temperament of the Whippet?
---
---
I'm scared to ship my dog via cargo, is it safe for them?
---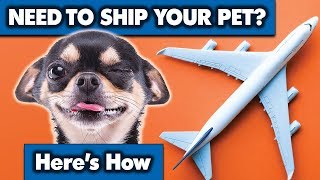 ---
What is your vaccination and worming protocol?
---
We are pleased to ensure that each of our puppies is in excellent health. Puppies receive vaccination at 4 and 6 weeks of age at Bwhippd. On the 8th week, or just shy of it, puppies attend our trusted vet for all necessary vaccinations and any additional treatments they deem necessary to keep the puppies in premium condition. Worming starts at 2,4,6 weeks, and an additional at 8 weeks, or just shy by a few days. Please understand that most, if not all vets, will restart what we have already done. Always listen to your veterinarian recommendations.
---
What is the price of my puppy?
---
We will require $250 in deposit before you can claim the puppy bringing your balance down. At a puppy age of 5 weeks you will need to produce another 250 payments which will reduce your balance down 500. The remaining balance can be paid ahead of time but MUST be paid in full 7 days prior to puppy retrieval. This allows us proper clearance times before delivery to ensure funds have cleared.If you are local and or require no shipping, reduce your amount by $450 shipping cost. For exact pricing of puppies give us a call
---
Can I see a preview of your contract
---
please click HERE to view
---
When should I spay/nueter my dog?
---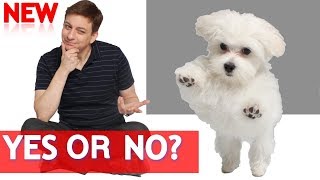 ---
Is my deposit refundable?
---
The deposit is NON REFUNDABLE: Please note that after 250.00 dollars non-refundable deposit has been made an additional 250.00 must be paid at 5 weeks of puppy age. The remaining balance will be due 7 days prior to shipping to allow funds to clear. Deposit plus 250.00 is transferable to another puppy if needed. However, if customer backs out of the puppy completely those funds remain. Please take your time and choose wisely. This is family, not just an animal!
---
Are Bwhippd puppies registered with AKC?
---
Yes, all our puppies are certified with AKC. AKC is the only registry that we work with at Bwhippd. Understand your puppy will automatically come with limited AKC paperwork
---
Do you offer Full AKC rights?
---
99.9% of the time we do not offer full rights to anyone. If you are that small percentage that would like full rights, be prepared to show us photos of your current whippets, your website, history, pedigree if needed. We want to make sure our puppies go to good homes and often do not work with breeders. This isn't to say that we will not, but transparency and a working relationship will be REQUIRED! We may ask for additional fee and pick of the litter, or work out a situation to benefit both parties. If you are not prepared to be honest and transparent, there is no need to inquire about full rights.
---
Do you have any puppies currently available?
---
To find this out, please go to the available whipps page and scroll down. There you will discover a waiting list. If you see the word CLOSED, that means there are no more additional spots. If you see the word OPEN, that means we currently have openings available. If you simply MUST have a Bwhippd puppy and want to wait 6 months to a year for another female to come into heat, please give us a call, so we can discuss further.
---
We want to know the current status of the pregnant female to give birth to our puppy
---
Do understand, while we are a boutique breeder, we still have a lot to do at our facility to keep it in pristine condition. This is why we build a website so interactive that most of what you need can be found. When mom becomes pregnant, we provide a calendar that you may access at any given time. This will give you a week by week play on what is happening with the mother. If you click the actual week, you can follow precise information on the growing embryos. When birthing time is near or happening we will reach out to you. NO news is good news, again, let us do all the work, that is what you are paying for, top of the line service! A step above the rest!
---
How to choose veterinary care?
---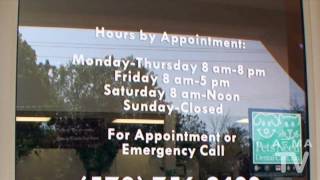 ---
How to avoid being overcharged by a vet.
---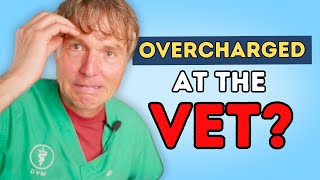 ---
I don't want my puppy to fly via cargo, what are my options?
---
The cost for your puppy to fly cargo is 450.00. If you want another option, there may be a few that may work for you. You can drive to our home and meet us if you would like. Location is in the Denver Colorado DEN. (Exact address given upon verification for safety of breeder/puppies/and dog dogs) We do not meet customers at halfway points, you would need to come to our home. If that option does not work for you, you may hire another pet transport service you vet on your own time, and you feel happy and comfortable with. If you need any information to book those services, please ask, and we will provide it.
---
---